Since getting the contract with Otherworld Publications, I've felt like I'm floating in limbo just waiting to see what happens next - which is obviously more waiting. ;) I've run the gamut of emotions, from shocked they offered it to me, to scared they're going to change everything about the book, to absolutely elated that someone other than friends and family has that much faith in me. Because of this, I have not written more than a couple hundred words since sending back the contract. I've tried, but nothing is happening. Even editing/revising and reading does nothing for me. So instead of spouting wisdom I don't feel I have the right to talk about at this time, I'm going to share with you something some of you already know. I'm going to tell me who my favorite authors are and why I love them so much.
James Patterson. I have read almost everything by him except the Alex Cross series (I just can't get into that one). I love his style of writing, the way he weaves the stories together and the way I feel whenever I read one of his novels. I laugh, I cry and I cheer on the protagonists against incredible odds. But his writing isn't the only thing I love about him. I love his diversity; he recently released a MG novel, has two YA series and has several adult novels. He has fans aged 5 to 105. He is a household name. And he started an organization to help kids get books in their hands so they can read. He is amazing. Learn more about him
here
.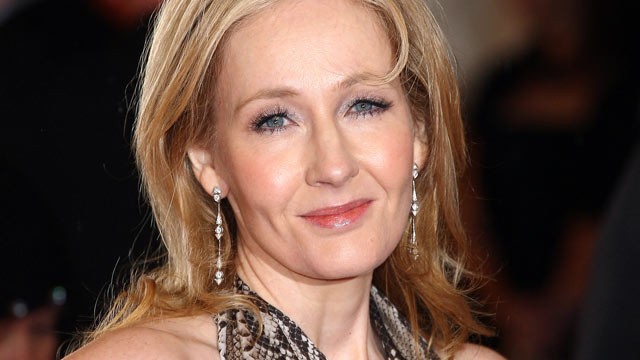 Who doesn't recognize this woman? Have you been living under a rock for the last 15 years? ;) J.K. Rowling is the first billionaire writer. The fact that she comes from such humble beginnings only makes her story that much more relatable to so many authors. Another household name, Jo Rowling now lives in a castle in Scotland - who wouldn't want that? I love her storytelling style and the simple fact that she had the ending planned for Harry and his friends LONG before she reached that point simply blows my mind. She weaves details from the first novel into the last and throughout the entire series. Her books are distributed in over 200 countries and in 69 languages. She is truly a phenomenal woman. Find out more
here
.
Some of you might not know who this is. Her name is Beth Ann Masarik. She's from Port Washington, NY, and is one of my closest friends. We have never met. We began communicating in October of 2010 when we both commented on a Facebook post by our favorite author, Richelle Mead. When we "met", she had just been accepted to publish her novel,
The World Among Us: Prince of Darkness
, with Otherworld Publications. I admired her from the start of our friendship as she went through the publishing process, began various websites and Literary Lunes Magazine, and put herself out there in anyway possible to get noticed. I can literally say I would not be where I am today had I not met her. I hope to meet her in person one day, perhaps on a shared book signing tour since we both write otherworldly YA fiction for the same publisher. :) You can meet Beth
here
.
Those are my top 3 favorites as of right now. I have so many others (Richelle Mead, Cassandra Clare, Nora Roberts, etc) that I could be here for days listing the reasons why I love them all so much. So now it's your turn. Who's your favorite author and why? :)
Happy Writing!
EM