Hello, everyone, and welcome to another edition of Six Sentence Sunday! On this weekly meme, I offer up the cover, blurb, first six sentences and buy links for up to 5 books that I've read or am excited to read. If you have a book you would like me to add to the list, just leave me a comment!
When Olivia Landry screams, people die. No wonder she's been shunned by humans her whole life. When Olivia makes a huge mistake, she's banished for a summer to a human town; forced to live as one of them. She's out for revenge when she discovers the humans are different than she imagined, especially the rugged, sexy guitarist, Jackson Vance.
Pretending to be human isn't as hard as she thought it would be...until the witch hunters attack. Now Olivia must somehow protect herself, her family, and her new human friends. There's a problem with that. When you go around screaming, people are bound to learn your secret. Can love really conquer anything?
I was angry. I was so angry that I felt as though my body could burst open with that anger. Red, pulsating streaks of fury rushed through my limbs, building the pressure until I thought something inside of me might snap. This is how I felt as I ran…it's why I was running. I had knocked over a chair in my haste to get outside, to escape the confines of the small room I had been sitting in. The daylight and fresh air didn't help, and so I kept running over the grounds of Eagleton.
Book 1 of the Netherworld series
Grief-stricken by the murder of her twin, Keely Morrison is convinced suicide is her ticket to eternal peace and a chance to reunite with her sister. When Keely succeeds in taking her own life, she discovers death isn't at all what she expected. Instead, she's trapped in a netherworld on Earth and her only hope for reconnecting with her sister and navigating the afterlife is a bounty-hunting reaper and a sardonic, possibly unscrupulous, demon. But when the demon offers Keely her greatest temptation—revenge on her sister's murderer—she must uncover his motives and determine who she can trust. Because, as Keely soon learns, both reaper and demon are keeping secrets and she fears the worst is true—that her every decision will change how, and with whom, she spends eternity.
Even though I walk through the valley of the shadow of death, I shall fear no evil, for they are with me. I repeated my version of the psalm as I watched the ribbon of blood drift from my wrist. I'd hoped it would be a distraction—something to stop me from wondering what my sister's dying thoughts had been. Exhaling slowly, I let the emptiness consume me. Jordan had kept my secrets and I had kept hers. In the end, it came down to just one secret between us that took her life. Now, it would take mine.
~ Michelle Muto (2011). Don't Fear the Reaper. Dreamscapes, Ink. Kindle Edition Nook Edition Smashwords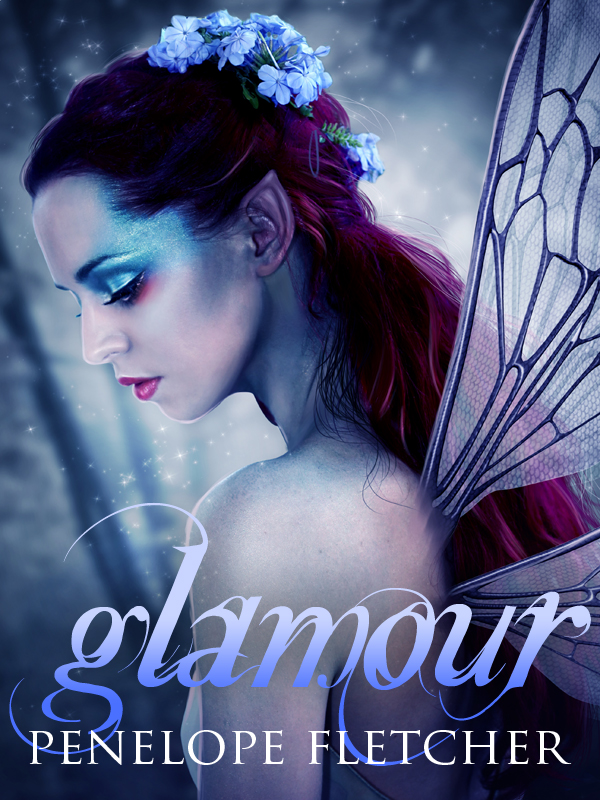 Rae Wilder has problems.... Supernatural creatures swarm the earth, and humanity is on the brink of extinction. Stalked by a handsome fairy who claims she is like him, demonkind, Rae thinks maybe it was a mistake breaking the rules by going over the Wall into demon territory. Plunged into a world of dark magics, fierce creatures, and ritual sacrifice, she is charged with a guarding a magical amulet. The changes to her mind and body are startling, but rather than accept her purpose she struggles against who she is destined to be. Throw in a big lust for a vampire who can't keep his hands off her, and life starts to get complicated. Rae is forced to make the ultimate choice: to live and die human, or embrace her birth-right and wield magics that could turn her into something wicked, a force of nature nothing can control.
The day I learnt I was a demon was the worst day of my life. I won't lie. I spent most the day terrified of dying, or losing a limb. The first thing I heard and thought about when I woke that morning, was demons. A were-cat scream echoed for a beat, before an answering scream, higher in pitch called in the distance. It sounded like the packs were fighting; a territorial dispute most likely.
~ Penelope Fletcher. Glamour (The Rae Wilder Novels). Kindle Edition Nook Edition Smashwords (this book is currently FREE for Kindle and Nook)
All her life, Breena had always dreamed about fairies as though she lived among them...beautiful fairies living among mortals and living in Feyland.
In her dreams, he was always there the breathtakingly handsome but dangerous Winter Prince, Kian, who is her intended. When Breena turns sixteen, she begins seeing fairies and other creatures mortals don't see. Her best friend Logan suddenly acts very protective.
Then she sees Kian, who seems intent on finding her and carrying her off to Feyland. That's fine and all, but for the fact that humans rarely survive a trip to Feyland, a kiss from a fairy generally means death to the human unless that human has fairy blood in them or is very strong, and although Kian seemed to be her intended, he seems to hate her and wants her dead.
The dream had come again, like the sun after a storm. It was the same dream that had come many times before, battering down the doors of my mind night after night since I was a child. It was the sort of dreams all girls dream, I suppose – a dream of mysterious worlds and hidden doorways, of leaves that breathe and make music when they are rustled in the wind, and rivers that bubble and froth with secrets. Dreams, my mother always told me, represent part of our unconsciousness – the place where we store the true parts of our soul, away from the rest of the world. My mother was an artist; she always thought this way. If it was true, then my true soul was a denizen of this strange and fantastical world.
~ Kailin Gow (2011-09-11). Bitter Frost and The Wolf Fey (2 Books in 1: Frost Series - for Kindle). theEDGEbooks.com. Kindle Edition Nook Edition
What would you do if you were hunted because of the power and blood you possessed? If the only way to save your kind was to enlist the help of someone you didn't know? What if the only one who could help you didn't truly know what she was?
Sorcha Conroy is one of the very last of her kind. A pure banshee. The others have been hunted down and murdered by the Soul Dubh. Sorcha's only hope of saving herself and her bloodline is to find a girl whose power outshines even her own.
The only problem? Sorcha doesn't even know the girl's name.
A short story prologue to the Blood Flux series.
The removal van pulled quietly into the driveway. Sorcha watched from the large bay window of the empty living room as the driver jumped down from the cab. How many times would she have to do this? Could they not just leave her be, she was only doing her job after all. "Thomas, the van is here." She didn't hear him approach but the hairs still lifted on the back of her neck as they did whenever he was near.
~ Bilinda Ní Siodacaín (2011). Banshee. Kindle Edition Nook Edition Smashwords
There you have it, folks! I hope you've found something you'd like to read.
Happy Reading!
EM